Hello

there,

I can help you build brilliant web apps and help you

delight your customers

.

I'm a PRINCE2 and PSM certified

Product and Project Manager

; I help individuals and organisations serve their customers, make more sales and save operational costs, with better designed and built web and mobile applications. Starting with your business goals, I coordinate a design team to specify the application; then supervise a technical team to build and deliver the final solution.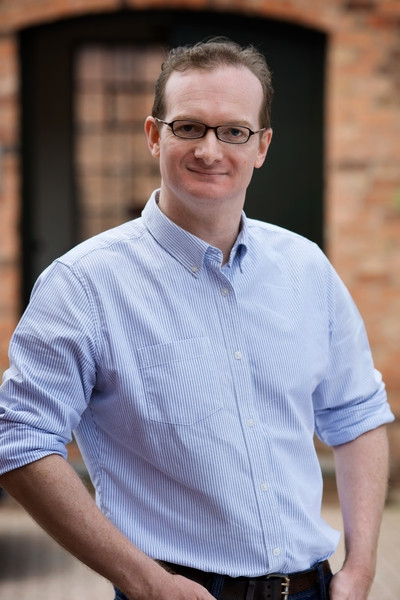 I can help reconcile the rigidity of 'Project Management' with the creative process of 'Software Development'
I am
Adam Giles
, Technical Product and Project Manager.
From Vision to Visualisation
I've help lead startups translate their vision into a tangible plan to building their service.
How to build that?
Technical Product Management is all about translating business requirements into a strategic technical approach in order to implement and achieve those business goals.
Traditional Project Management
Gantt charts, Pert charts, and risk registers, oh my!
Want to chat?
Drop me a line, [email protected]
Adam
Deep Web Technical Knowledge

Technical Product Management

Project Management

Technical Leadership

Blockchain Technology

Technical Facilitation

Vision to Visualisation

Design & Delivery

Presenting & Communicating
Technical Product Management
Translating Business and Product requirements into a strategic plan for implementation.
Technical Leadership
Overseeing a technical team of developers ensuring project delivery.
Vision to Visualisation
Helping non-technical founders formulate a visualisation of how they can deliver their vision.
CTO for hire
Empowering non-technical founders by handling the tech side of the bussines of a early stage startup.
Project Management
Organising, managing and delivering all aspect of project delivery.
Product Evangelism
Selling the dream of how your product benefits your customers.
Product Manager

- Technium Services

BPO and Product Management for FX Brokers

Technical Product Manager - Backend

- AR Startup in stealth

API & BACKEND SERVICES

•

SERVERLESS STACK

•

PRODUCT OWNERSHIP

Senior Product Manager

- Equiem

MOBILE APP

•

TEAM BUILDING

•

AGILE SDLC

Build mobile development team from scratch

Led build of beta release

Overseeing both internal resources and external contractors

Managed scope, product ownership and agile development cycles of the first internal beta release of their application

Head of Product Management & Delivery

- Zinios

TEAM MANAGEMENT

•

PRODUCTISATION

•

PORTFOLIO MANAGEMENT

Managed a boutique technology vendor company specialising in the productisation of web delivered applications and services

Responsible for overall product ownership across the portfolio, and for the day to day operations of the product and BI team

Specific responsibility for strategic planning, programme & staff mgnt and ensuring technical and into-market delivery

Redefining our hiring process and standards - halved decision time from interview to offer

Interviewing and assessing candidates, staff on-boarding - doubled team size, filled skills gaps

Ongoing evaluation of individual performance, OKR setting & assessment - quarterly for team of 15

Management of multi discipline, mixed nationality and cross-generational team - maintaining morale and focus

Coaching/mentoring of junior team members on technical and personal aspects

Development and maintenance of software development and quality standards - from nothing to automated metrics

Road-mapping of product ecosystem in-line with business strategy

Co-Founder & CEO

- Neuroware.io

Technical & Business Leadership

•

#500Strong Batch 9

•

Blockchain Infrastructure

Leading a small team as we founded the company, built and launched our MVP and grew our userbase.

Founding Funding from 500Startups (Batch 9)

Demo day pitch, #StartingBlock Tour, Design & Build our Platform infrastructure

Product/Project Manager

- Freelance

Multiple Clients/Projects

•

Technologist for hire

Snr Product Manager - Mobile Banking

Standard Chartered Bank

Programme Management

•

13 Tier 1&2 Countries

Analysed existing in-country solutions & in-country mobile ecosystems to create Mobile Services Roadmap.

Created product definition & strategic direction for Mobile services (Mobile Internet, SMS Banking & Alerts) within SCB.

Managed team of business analysts to create Functional & Technical Specifications for mobile channels.

Negotiated & achieved Country Business buy-in of delivery roadmap, budget & recharge structure.

Oversaw software development & managed deployment into 13 key markets within SEA & Middle East,all within budget.

Snr Product Manager - Internet Banking

Standard Chartered Bank

Rescued 'Red' Project

•

Oversaw Technical team of 100+

•

Won Best Consumer Internet Bank Singapore

Recruited internationally to help rescue 'red' project. Developed & Delivered a tactical 'Get-to-green' plan & Detailed Functional Specification.

Beat expectations by delivered key deployment milestone by EOY. Repaired relationship with external vendor's staff.

Responsible for strategic direction of the Internet banking product, decision making & project governance for 'Tier 1' countries (China, Singapore, Hong Kong, Malaysia, India).

Integrated business requirements from all countries into a coherent product roadmap. Drove delivery into Tier 1 countries.

Achieved 800% improvement in customers ranking service as 'Satisfied' or 'Highly Satisfied' (less than 10% to over 80%)

Technical Project Manager

- Global Infrastructure Team Standard Chartered Bank

Multiple Clients/Projects

•

Technologist for hire

Saved US$20m in cost avoidance by redefining strategic direction for ATM estate expansion plans

Project managed multiple infrastructure deployments with both virtual teams & extensive travel in Asia/Middle East

Researched & conducted pilot studies for (amongst others) Blackberry usage, Instant Messaging, Digital Pens

Designated as HIPO (High Potential performer) & placed on 'Future Leaders Programme' (top 1% of bank staff)

Helped prepare content for FSA Section 166 review and presentations to Group Tech & Opps management committee